Brodsky, Debbie: DMB Pictures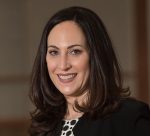 Name:
Brodsky, Debbie: DMB Pictures
Services and Products Offered:
Description:
Debbie Mintz Brodsky is the founder of DMB Pictures, a boutique video production company specializing in producing broadcast-quality personal stories for families, non-profits and small businesses. Brodsky, a three-time Emmy Award-winning television producer with more than 20 years of experience, focused much of her career in public television, working for South Carolina ETV (PBS), WETA (PBS), and MHz NETWORKS. She also spent time at TLC, Fox, "Entertainment Tonight" and "Reading Rainbow." Her many years of professional interviews have included such notables as Senators John McCain and Bob Dole, Tiger Woods, and former Major League Baseball Commissioner Bud Selig. She also produced and directed the Emmy-nominated feature-length documentary "Teens in Between," which followed five recent immigrant teens through a year in their lives. The core of what Debbie loves to do is enable people to feel comfortable on camera so they can tell their most authentic and engaging story. DMB Pictures provides custom life story videos that include on-camera interviews, personal photos and archival footage to help share a legacy video that will be preserved for generations to come.
Send Message to listing owner