Jacobs, Janice: Heirloom Bios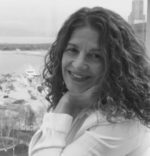 Name:
Jacobs, Janice: Heirloom Bios
Services and Products Offered:
Description:
Everyone has a story, but not everyone has the skill, the time or maybe even the desire to document it.
Heirloom Bios will help tell your story. From a short tribute to a full-length broadcast-quality production, you will have a priceless legacy for generations to come.
You have the power to connect people with your story, and Heirloom Bios will coach you through the process of creating a personalized history.
Our offices are located in Fort Lauderdale, Florida and Toronto, Canada.
Send Message to listing owner