Subscribe: Apple Podcasts | Google Podcasts | Stitcher | Email | RSS | More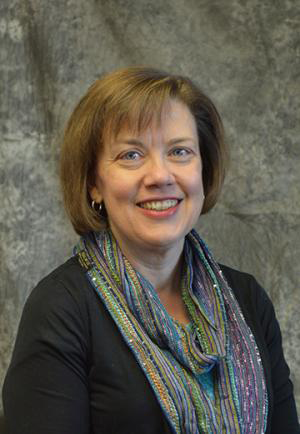 Donna Strickland Helps Writers Add Mindfulness to Their Workday
Donna Strickland knows firsthand how painful writing can be. When she started hating the book she was writing, she knew something had to change. That's when she discovered the principles of mindful writing, a practice she teaches in classes and workshops across the US.
Mindfulness is

 that quality of paying attention to what's happening in the present moment without judgment."
In this episode, we discuss:
the work of Robert Boice
interpersonal mindfulness
the transformative power of becoming aware of our body
what tight shoulders and hunching over the computer might be telling us
why short, focused sessions are better than longer ones, and the lure and danger of hypomania
suggestions for a few moves and yoga postures that we can use throughout our workday (Hint: they don't have to be complicated!)
Transcript, Mindful Writing with Donna Strickland
Amy:                Today I'm happy to have Donna Strickland with us. Donna is an associate professor of English at the University of Missouri and she's been teaching classes and workshops in mindful writing for both students and faculty since 2008. She graduated from the Mindfulness for Educators Program at Antioch College in New England and she recently completed a master's in counseling psychology. She's the author of The Managerial Unconscious in Composition Studies and numerous essays on gender, race, affect, and labor in the field. And I want to preface our talk by saying that yes, Donna's work is geared towards people at academia, but it can help anyone who does a lot of writing. So Donna, welcome to the show.
Donna Strickland:              Thank you so much. It's good to be here.
Amy:                I have to tell everybody, this is our second go around because we had too many technical snafus the last time and it just was not salvageable. So I really appreciate the fact that you are willing to give it another go, because I think this is great information for people to hear about. We're going talk about mindful writing in detail in just a moment, but first, can you start off by giving us just sort of a quick definition of what it is and tell us how you got interested in it?
Donna Strickland:              Sure. So a quick definition of mindful writing. So basically, let me first define mindfulness. It's that quality of paying attention to what's happening in the present moment without judgment. And so bringing that quality of nonjudgmental present moment awareness into our writing. And that seems in some ways pretty simple, but the interesting thing is that although I have been meditating and practicing mindfulness for a number of years, I somehow wasn't bringing it fully into my writing. And so the way I got started practicing and teaching something that I was calling mindfulness writing is that I was having a really hard time finishing a book. As a professor on the tenure track here at the university, I needed to write a book in order to get tenure. And even though my book was really close to being finished, I was really just revising it. I really hit a wall and I found myself sitting down to work on it and really getting nothing done and actually just having a lot of negative emotion coming up around my book project. I really came to hate it and I thought, I'm going to have to write a different book because I hate this one.
Amy:                Right, right.
Donna Strickland:              I mean, I was really in a bad place. What happened is that I was invited to be part of actually a colleague had mentioned this writer Robert Boice to me. He writes books to help people write better, to write more productively.
Amy:                Can you say the name again because I think it kind of worked out a little bit.
Donna Strickland:              Sure, yes. So the name is Robert Boice, and he has written a number of books and the books that I eventually read after some resistance because somebody invited me to be in an online writing groups, but in order to be an online writing group, I had to read this book first. The book was How Writers Journey to Comfort and Fluency, and so I read that book. I just happened to go on a meditation retreat and then I read the book right after I come back from this meditation retreat. And so even though a voice in this particular book doesn't really talk about mindfulness, I really recognized to the approach as being very deeply mindful, very deeply about being in the present moment with your writing and not letting yourself, you know, get caught up into all of these negative mind states that we get caught up in, that really interfere with our writing: worry, feeling bad about ourselves as writers, which is very much.
I was worried about, if I don't get this done, what's going to happen. And I was also feeling pretty bad about it at all. So I said, oh, I wonder what it would be like to bring a mindfulness more fully into the writing process because the retreat I had just been on was actually practicing a form of interpersonal mindfulness and an interpersonal mindfulness. We bring those qualities of present moment, nonjudgmental awareness into our interactions with other people. And I thought, well, what if I bring that same intention into the interaction that I had with my writing? And so that's what I did and it really transformed how I approached writing. And so I started teaching it.
Amy:                That's really interesting. So, I'm not very, I was going to say I'm not very mindful. I don't know if that's the way that I want to express it, but I don't know very much about mindfulness. It's a word that I hear a lot and I associated usually with, you know, maybe some yoga and maybe some meditation practice. But those things, meditation especially, I think of sitting quietly and not interacting at all with the world. Bringing yourself, I guess into the present moment. But in quiet, and maybe also in solitude, or with other people, but not interacting with them. But what you're talking about is actually having interactions either with people in the interpersonal mindfulness or with something that you are consciously doing, a task that's at hand. Can you talk a little bit about that and how mindfulness applies in those situations.
Donna Strickland:              One of the ways that we cultivate mindfulness, like if you go to a mindfulness class, let's say, probably one of the first things you're going to learn how to do is to just bring some awareness into your body. And so, uh, when we bring awareness into our body, we actually automatically cut off the part of our mind that gets caught up in all the worry and all of the negative thinking. Literally that part of the brain shuts down when we're processing bodily sensation. And so we bring our attention into our bodies. And so, when we're doing some kind of interpersonal mindfulness, whether it's with a person or whether it's with our writing, I think of writing really as a kind of interpersonal activity because we often are thinking about our audience or we're relating to ourselves in a certain way.
Donna Strickland:              So bringing that same quality of, okay, I'm going to have some of my attention in my body, rather than having all of my attention externally focused. And so there's a kind of division of the attention so that there's a little bit of attention in the body, but also some attention going outward. And what I discovered is that there's a real sense of ease for me and for many people, a real sense of ease that come when there's some focus on the body, even as we're also attending to something externally, like our writing. So the title of Robert Boice since book, how writer's journey to comfort and fluency. That word comfort is really important. Because what I had, what I came to see as I started trying to implement these, these new ways of relating to my writing is that I immediately, when I would sit down to write immediately, my shoulders would get tense. I mean, it wasn't, it wasn't even the results of having sat for too long. It was as if my body believes that that was the appropriate posture. Variety. So learning to let that go. I mean, because who wants to write? Like that was a very unconscious thing. I wasn't aware of it, but really like, I mean it makes sense that I would have hated writing so much in some ways. Right. Because you know, this, my body was like clenching up and that's more comfortable. Right?
Amy:                Well, as somebody who's had shots in both of my shoulders for bursitis, yes, I know exactly how uncomfortable it can be and you know, whether that was stress related or I actually suspect part of it had to do with working at a desk that was too high by an inch or two for, for too long. But yeah, it can. We bring our bodies every time we're doing some writing, our bodies are there with us, whether we're paying any attention to them or not.
Donna Strickland:              I'm really glad that you offer that example because, um, yeah, I mean even if, if the pain you were feeling wasn't necessarily stress related and I, you know, and I don't know what was going on for you. Right. But I mean, one thing I do know is that we often in our culture, uh, tend to lose track of our bodies in general, but, but when we're writing in particular, um, and so that's one of the things that has been, again, really different for me as I have been practicing and teaching a mindful approach to writing and to have a lot more awareness of the body while writing. I don't know if you're familiar with Sir Ken Robinson who gave this wonderful TED talk that's very popular about, um, about how education. His argument is that education squashes creativity.
Amy:                I love that Ted talk. 
Donna Strickland:              Yeah. And, and he says, one of the ways that that happens is that we stopped paying attention to the body and so and so we're educated from the neck up, he says, and a little to one side. And so I think that that happens when we're writing. I mean we just lose track of our bodies. It's been educated out of it. And so we, if we can bring some attention into the body while our writing that really transformed how we approach the writing and I believe it really does open us up to more creativity.
Amy:                Well, how does this then mesh with the idea of deep focus and getting into the flow? Are these incompatible with each other? The idea of having some of your attention being on your body while you're in this deep focus mode?
Donna Strickland:              I don't think that they're necessarily incompatible, but I think that, um, I think that they could be. I mean, I think it really just kinda depends on how you approach or think of a flow state. It's one of the things that Boice really cautions against. He feels that many writers write in a state of hypomania, you know, just kind of elevated state where they're just like going and going and going. And they really do lose track of their bodies. And so for me, I mean, again, as an academic writer and somebody who has had a lot of education, I think about the ways in which I was trained, uh, not directly but indirectly trained to put all my writing off until the end of the semester. And then, you know, put in late nights writing, writing, writing, and you know, achieving a kind of state of hypomania which could be called flow, you know, but I think that that's a pretty negative flow.
Amy:                Especially if it's something that you're going to have to do for a lifetime or if you're choosing to do for a lifetime. Exactly.
Donna Strickland:              Exactly. And that was exactly the problem that I was having is really making that transition right out of um, you know, putting things off to the last minute. You can't put things off to the last minute, right? When you're doing a longer project or. Yeah, when it's really your, your livelihood or you can. But boy, you're going to suffer a lot. And so, so I would say that that's a kind of negative, unhealthy kind of  flow experience. Right? So to counter that Boice advises writing daily so you're not putting things off writing for really moderate periods of time. He says, even if you're, you know, if even if writing is what you do full time to not put more than like four hours a day into writing, but those, that, those hours are really focused hours. So I know for me, I used to think, oh, I need these huge giant blocks of time in order to write.
Donna Strickland:              But the reality was, is that if I said, okay, well I need eight hours or I can't get anything done. Well that's because I was getting really distracted, you know, I mean, I would write a little bit, I would go off and do something. I come back, you know, and then I wasn't very productive. But the kind of writing he's talking about is this really focused writing. And so in a sense it is slow because there is a real sense of focus, but at the same time there's a real attention to the body. And so taking frequent breaks and really, uh, I mean even without getting up, but just like notice pausing periodically just to come back to the body. But yeah, taking actual breaks where you stand up like every half hour so that you're still very focused, but you're also still taking care of the body so that the body doesn't suffer as a result.
Amy:                The body will have its way of getting back at you. Anybody who has push themselves too hard—it's almost a kick. It's almost a thrill when you have a really long writing session and you get into that, you know, that hypomanic state, I think that you were talking about hypo or hyper manic state.
Donna Strickland:              It's hypo
Amy:                Hypomanic state. Oh, okay. Right. And you know, it can afterwards, you can feel great, but it's short lived. And what I have found is that it's a little bit like, you know, when I think back to my college days and the very few times that I hadn't pulled an all nighter, you know, studying for an exam, you can definitely prepare yourself for the exam, but you're so depleted afterwards. And I've, I think I only ever did it. Maybe I think I only ever did it my freshman year and after that I could never muster up the willpower to do it again. And I think that was just my body saying, nope, that's not working for you, and it's, it's a little bit like, you know, if you're going to let the batteries run completely out or if you're going to do something that is sustainable over a long period of time, and so you're giving yourself a chance to not deplete yourself completely, but to have these, these, these smaller flow states where you can have intense concentration, um, but your battery is still recharging. You're not, you're not doing anything that's going to be harmful in the long run.
Donna Strickland:              That's absolutely right. And that's such a great metaphor. You know, the battery metaphors. That's exactly right. You feel so depleted afterwards. Um, and that's part of the problem, right? And you, you said, well, I can't do this again. Well, right. But if we, if we walked her right, we've depleted ourselves in that way, then every, you know, every time we sit down, right, that's what I had internalized in my body. Right. I mean, it's like wow, sitting down to write, it's really painful. And so every time I sat down to write, you know, that was there and my body. So I had to unlearn that.
Amy:                Right. Well, I know from, for, for myself, and I don't know if this is a widespread thing or not, but for myself, what I discovered a long time ago, and this has, this, applies to pretty much everything in life, not just writing, not working, you know, it, it can be for everything. But my, what I call my anti willpower is way stronger than my willpower. So I can muster up the willpower to do something very temporarily. But then, you know, then there's something, this anti willpower that said that shuts me down. And it's, it's usually looking out for me. It's saying, nope, this is unhealthy, you know, so, um, so don't have too long of a work session and you know, don't work for 10 hours at the desk. It, it's almost as if I physically cannot force myself to do something and that's, you know, that's what I call my anti willpower.
Amy:                I think that's a little bit what you're talking about here. But what I would like to hear about is how this is really applied. So from what I understand, there's some things that you do before writing session and then there's things that you do during the writing session and maybe afterwards. So if you're, let's say we're Donna Strickland Strickland and you're getting up on a, you know, it's Monday morning and you've got your goals and your objective set up for your writing session, what you want to accomplish, walk us through the process. Where does it start for you and what does it look like during the writing session?
Donna Strickland:              Actually, just to back up a little bit, I would say that having a clear goal is, is one important piece of it. Um, I mean that's another important piece I think of being mindful is that sense of intentionality because I think that I also had plenty of writing sessions in my life where I was like, I just sort of had this a general sense that I wanted to work on something. Um, but really having that clear intentionality has been another really important piece as a mindful writing process. Uh, but in addition to that, so what I do and what I teach is first spending some time really attending to the body and making sure that the body is really as comfortable as it can be and so I can really teach just a little bit of yoga or other kinds of stretching and I think that there's certain, you know, Yoga postures that we can do that are particularly beneficial. Um, but just a little bit, you know, not like an hour session. I'm just talking like maybe 15 minutes or so stretching. So there's a body feels good.
Amy:                Can you give us an example of one of one or two of the pastures that you think are really good for this? For, for this pre-session?
Donna Strickland:              Yeah. So, um, I would say that at, uh, you know, things that help the shoulders to relax. And so even just doing some shoulder shrug, their shoulder rolls is a really great thing to do. Um, I also think it's really because we're gonna well, I think that I, I believe I remember that you use a standing desk now, but a lot of times people sit when they write and so I think doing some hip stretching is really important. And so there's uh, something called the a figure four position. People may know you can look it up, but just some, I mean actually can do it sitting out and you just put your goal one ankle on top of the legs by so that, you know, it's sort of like making the figure four,
Amy:            I'm trying it now because I am at, I am at my desk, but it's, it, it can go from sitting to standing and I'm sitting right now so. Okay. So ankle over the thigh.
Donna Strickland:              Yeah. So yeah, so you have a um, a 90 degree angle right on your, um, the leg up. Right? Does that make sense?
Amy:                Yes it does. And I'm feeling distracted and you're feeling stressed. Yeah.
Donna Strickland:              So, I mean it's just a really great thing you can do for yourself. Um, you know, really helped to counter some of that tightness that we inevitably get from sitting. So, so those are a couple of examples. I mean I think, you know, attending to the shoulder, shoulders, attending to the hip, really important. And actually even just this is so simple, but like putting your head on the desk, you know, just building your arms, putting your forehead. I'm on top of your arm. Um, I mean that's actually a pretty nice, that's really simple. Backstretch
Amy:                Oh, you mean as if you're about to fall asleep on your, on your desk, why won't try that one? It'll get me. Yeah. So,
Donna Strickland:              so there you go. Three, three really simple things you can do.
Amy:                Great. Thank you.
Donna Strickland:              So, so yeah, so getting the body comfortable and then I do, you know, a little bit of meditation. I mean, it really kind of depends, but I would say, you know, at least like five or 10 minutes, and by meditation I simply mean, you know, bringing your attention to something physical. It could be your breath, that's a very common thing, but just bringing your attention to the experience of breath. Another thing that works well for some people, for some people, paying attention to the breath can actually be a little bit anxiety producing. Um, and so another thing to pay attention to sometimes can be sound this letting sound come, come and go. Your awareness of sound come and go. So just doing that for five or 10 minutes and then at the very end, um, it can really intentionally have that sense of, okay, I'm keeping some awareness in my body.
Donna Strickland:              Maybe I can really add in this moment intentionally notice if I'm sitting the sensations of sitting, I can feel the chair supporting me or if I'm standing I can really feel the sensations of standing. I can feel my feet on the ground. Hey, I want to keep some attention there as I opened my field of awareness and include the computer, right that I'm working with. So that's how I start. And then as I'm writing, I actually usually set a timer for it. Go off every 10 or 15 minutes just so that I can take a tiny little pause, come back to my body, come back to my and then just start over again. Um, and as I said, if I'm sitting, I want to stand up every 30 minutes just to give the body a break so that it's not sitting all the time.
Amy:                That all sounds wonderful. Like, you know, especially that I like how you described it as you expand your awareness of, of, you know, you're going from this meditative state and then you're expanding your awareness to include your computer in what you're going to be working on. Um, and then so you do these, these little breaks in between. Um, and that's both for bringing your awareness back to the body. And then after 30 minutes, you know, actually giving your body a physical rest. And then that's, that goes throughout the writing session. Is there anything that you follow up with at the end of a writing session?
Donna Strickland:              Two things I would mention and one is the real importance of stopping. And so if you said, okay, I'm going to write for two hours actually stopping after two hours because boy, this is really important. And to counter that a tendency toward Hypomania of like, okay, well this is going really well. I'm just going to keep going. And he says, Nope, you just thought when you're ready to stop, you just stopped. Even if you're midsentence because he says that's going to give you a great place to start if you, if you actually stopped sort of mid thought. Uh, so that's one thing is really stopping when you stop. And then the other is to, I find it useful to do actually just a little bit of writing to set an intention for the next time that I come back to my writing. And so even though I thought actually doing the thing I was doing, I might do just a little bit of a, you know, expressive writing just to help myself know where I'm going to be going next time.
Amy:                Well, that actually brings up another question in my mind because I really enjoy, um, different types of writing and journaling. I um, it, it always feels like a healthy, fulfilling thing. I don't, I don't dread that, if, you know, if I don't feel like doing it, I just don't do it. So it's nothing that is going to be paying my bills, you know, it's just something that I like to do occasionally. Um, so do these, does this type of mindful writing practice apply to the things that are, um, can be a little bit more difficult or challenging? Or is it equally applicable to the people who do say, you know, like morning pages, the artist's way morning pages in the morning?
Donna Strickland:              I, yeah, I mean, I think that, uh, the basic, uh, uh, inspection really fit with any kind of writing. I mean, I think that doing morning pages, for example, in a date of a comfort, um, you know, again, which has lead to creativity, right? A more benefit than doing them in a state of. I mean, I, I think this would really go along with her intention in doing morning pages anyway, right? I'm going in a state of like an anxiety or whatever, but having said that, of course, you know, just to go along with what you're saying about drooling. I mean there's also been a lot of research that shows that if we are in an anxious state and we do a little bit of free writing, expressive writing, journaling, and it actually can help to reduce that anxiety. So, you know, that's, that's another thing I often teach my students is that, okay, if you're in such a state that you can't really bring yourself into your body. Sometimes doing a little writing can actually be beneficial.
Amy:                I have a friend who only writes when he's in psychological agony basically, and he says, oh, nobody out. You know, I, I need to make sure that nobody ever finds my journals after I die. Because I'm going to look like I had this really miserable life because happy times he doesn't, he never bothers to pick up a pen. So I remember when we tried this interview the first time you were talking about, I think you had done a six week workshop and then there was actually some data to show the, the beneficial effects of mindful writing. Am I remembering that right? Can you talk a little bit about that?
Donna Strickland:              Yeah, absolutely. Yeah. Right. So I did a six week workshop for, um, for folks at couple summers ago, we did some, uh, we, I worked with Ann Bettencourt who's in psychological sciences here to gather some data. And what we found is that after six weeks of this practice, people, first of all peoples mindfulness skills increased phenomenally. There's a, there's a whole way of measuring that. So that was interesting. Um, after just six weeks, you know, their ability to be my full increased. Um, and what that seem to translate to in terms of their writing is decreased writing apprehension and decreased negative emotion around their writing, which makes, you know, a lot of sense actually that those would be the two biggest changes that we sound. So yeah, I mean it was, it was quite clear, you know, as we say in research to statistically significant changes in people's emotional relationship to their writing.
Amy:                I can see how this would be so have such a big impact for people who do life stories because, well, there's two different reasons. One is when we're just starting out and we're, you know, we're taking on a job and we're saying, yes, I am the authority and I can do this. It can be a little nerve wracking because it's something that you're not, um, you're still building up your skills and whether you came from a writing background or not, it's a, it's a, it's a certain kind of writing. Um, but then as you get more experience when you take on a new client, there's always that, um, you know, at least for me, there's always that in the beginning, like, well, are they going to like my writing, you know, when I give them that first draft or are they going to like it, you know? And, and so there's, it can, it can definitely be anxiety provoking so I can absolutely see how this would all help. Um, because you, you don't want to approach the writing in a state of anxiety, um, if for no other reason than the writing is going to suffer. You're, you're writing just as not as good when you're anxious and you're feeling like you're looking over your own shoulder trying to make sure it all comes out exactly correctly and you know, as, as great pros.
Amy:                Right? Well, um, the other way that I'm wondering if this applies is that, um, we also go into interviews and that can be, you know, particularly if you're a new life story professional going into the interview, it can be a little bit nerve wracking because you want to make sure that your doing good active listening, but you also have to stay a half a step ahead of the storyteller because you have to know how to kind of guide them, especially if they go off on a tangent. I'm, so there's a lot of things that are in your head, a pressure to make sure that you're doing it well. And so are any of these. I know mindful writing is specifically about writing, but with your interpersonal, what did you call it? Interpersonal mindfulness. Yes. Like can that be applied to those kinds of situations?
Donna Strickland:              Um, I would think. Absolutely. Yeah. Um, you know, I mean the basic principle there is to continue to bring some awareness to the body and it's just as we open out or I encourage people to open out from that, you know, more meditative state, but, and include their writing. Same thing with a person, you know, you, you're still aware of your body, but you're opening your awareness to include the other person. Um, so that as the, you know, as you're interacting, speaking and listening with this other person, you can also be aware of what's happening internally and there's just a greater sense of ease. I'm one of the things that I noticed when I started practicing it, interpersonal mindfulness is how much I'm, I would focus on the other person to such an extent that there was a kind of tension there, you know, um, my, my attention was very tense and so this is just a more relaxed way of attending, um, and I, and I think that it makes it possible then to keep track better and to think of followup questions better. You know, that's been my experience as I practice counseling actually.
Amy:                Yeah, that makes sense too. I mean, we've all probably had the experience of talking to somebody who you feel uncomfortable with because they, you know, there's, they never break eye contact. They're there. The intensity is overwhelming of their attention on us. And um, so yeah, that's, that's a really good thing to point out that we have to keep things balanced and a helpful way of doing it is having that, um, that mindfulness about it. Well, this has all been really great. I'm a question for you if, um, since most of the people who are listening to this are probably not in the world of academia are your workshops and I'm coaching sessions and things like that available for people for just the general public.
Donna Strickland:              See you and I talked last. I um, have been scheduled to do a workshop for Show Me  , right? Yeah. Somebody writers. I'm here in Columbia on November 17th. Um, I'm also available for workshops and also for individual coaching and if you're, and if anybody's interested in that, they could just shoot me an email at strickelanddg @ missouri.edu.
Amy:                Great. And I'll put links to that as well as your workshops in the show notes. Last year I was at the Show Me conference. And that is for the listeners who don't know what it is. Um, I think they changed it this year. I think there are many workshops now, but previous to this it was one big writer's workshop in Columbia, Missouri, and it was for nonfiction fiction playwright. It was, it was really good and I was involved with that as a, as a mentor for, for writers. I'll link to that in the show notes. I hope people reach out to you if they, if they feel like they can learn a bit more from you about this mindful writing practice.
Donna Strickland:              Great. Thank you so much, Amy. It's been a real pleasure.