Subscribe: Apple Podcasts | Android | Email | Google Podcasts | Stitcher | RSS | More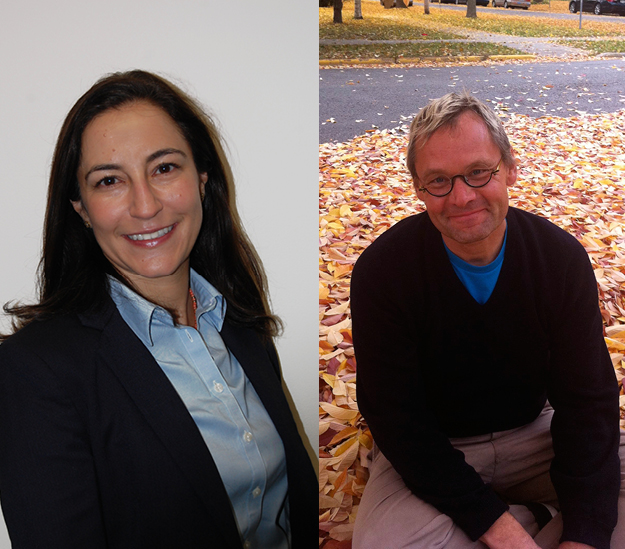 Saving veterans' stories, one patient at a time
Dr. Susan Nathan, physician at the Boston VA, and Thor Ringler, therapist and poet in Madison, Wisconsin, talk about their experience with My Life, My Story. The VA program offers veterans the opportunity to record their life story—not only for posterity, but for their medical chart as well.
Thor is the overall program director of My Life, My Story and an avid collector of patients' life stories. He was brought on board after two psychiatrists, Dr. Eileen Ahearn and Dr. Dean Krahn, recognized the need to promote greater understanding of the patients among the team of people caring for them. That led to the revolutionary idea of including 1,000 word narratives, told in the patient's voice, in the medical chart. In addition, each patient receives hard copies of the edited story to take home.
Links & Stuff
Want to volunteer for My Life, My Story? If you're in Boston, contact Dr. Susan Nathan. Anywhere else, email Thor Ringler.
Want to learn more about narrative medicine? Check out these books by Dr. Rita Charon:
The Principles and Practice of Narrative Medicine
Narrative Medicine: Honoring the Stories of Illness
Watch the video to learn more about My Life, My Story
Transcript of interview with Dr. Susan Nathan and Thor Ringler of My Life My Story
Amy:                                          Susan, in a previous conversation you told me about how you first got introduced to the program and it had to do with a meeting that you had with a Marine. So can you start off by telling us that story?
Susan Nathan:               Sure. So I was taking care of the Vietnam-era Marine veteran in our inpatient hospice unit. And by the time I met him, he was quite sick and he couldn't really communicate anymore and he didn't have any family who were visiting him and he didn't have any friends and he was just there in the room and in the bed. And what I had been told coming into it was that he had had a lot of pain but that he hadn't wanted to take pain medicine because he was a Marine and he was stoic and that's pretty much all I knew about who he was as a person, separate from the medical details. So I was looking through his chart and just trying to get more information about the person. And I came across one of these stories and he had written it with a social work intern just about five months before I met him.
Susan Nathan:               And it was his story in his words. And the themes in his story were about love and family and loss and a lot of guilt over not being there for his family. A lot of guilt about his health conditions. And he said, I should have listened to the doctors. I just couldn't do it. I just couldn't do it. And the part about his military service, of course it was in there and it was just so much different than our version of his story, which had sort of taken this, these few facts which were, he was a marine and he was stoic and he didn't want pain medicine and then at this end of his life, those facts sort of took over his whole personality. And it was just such a contrast to, in his own telling, how much…. It was part of it.
Susan Nathan:               But there was a lot more to the story that, that I wouldn't have known because he, he wasn't able to tell me at that time and there was no one else around who could tell me. And so hearing his own words, it was almost like he was able to speak to me from the chart in a way. And it really changed the way I was able to see him and I was able to care for him and how connected I felt to him at this time in his life. And that's sort of how I came across this project.
Amy:                                        Awesome. Thank you for sharing that story. Thor, you're one of the founders of my life, my story program. Can you tell us a little bit about what it is and how it's implemented?
Thor Ringler:                  Yeah, sure. Um, so the program started, at least in in Madison, five years ago in 2013. And it's a pretty simple process. I mean pretty intuitive. I would say we interview veterans here and most of the vets who we interview our on inpatient units here at the Madison VA. We go around from room to room three or four of the units here at the hospital and we ask veterans if they'd be interested in sharing their story with their VA care team. We get a lot of interest from the vets who we talk to and once we explain the program and the interviews take anywhere from 45 minutes to an hour, we ask them to talk about their lives. And we ask them to share what they feel comfortable sharing with their providers at the VA. After the interview, we write up a short story, it's a narrative, told in their voice in the first person using their words. And after we get the story written up, when you review it with a veteran, we can do that with them in person or we can do it by mailing them a story if they've left the hospital. Once we get an approved version of the story, we print out copies of the story for the vet to share with his or her family. And we also put a copy of the story into the veteran's medical chart. And that's what Dr. Nathan saw when she was looking through the chart of the Marine she was just talking about.
Amy:                                        That's one of the elements that I find very interesting. The fact that this is a narrative that's going into a medical chart where. I'm not in the medical field, but I know whenever I go to the doctors, either the nurse or the doctor is sitting there with some sort of electronic device, whether it's a laptop or a little handheld thing and they're putting coats in, I'm assuming it has nothing to do with any kind of narrative. And so I think this is very interesting because it's almost a little bit old fashioned, you know, how we used to have family doctors who used to know a lot more about us. So Susan, I've heard the term narrative medicine. Is that something that you're familiar with? And if you are, can you tell us a little bit about what that is?
Susan Nathan:               Sure. So narrative medicine, it's a term that was coined by Dr. Rita Sharon, who's at Columbia and it's been around for a while now, but really starting around 2001. And it's the use of narrative or a narrative style writing and integrating it into healthcare. And so it can be used in a lot of different ways. So one of the ideas is for clinicians to write and reflect on their inner narrative, on their own experiences as a way to process what we go through. It's a contrast to what you might typically think of, which is, you know, a lot of codes and a medication list. And the hope and the idea between narrative medicine is that having these narratives and having these stories builds empathy and helps us connect as people and not just have this sort of transaction of healthcare, which is one of the criticisms of healthcare today. So the hope is to humanize the experience. And that's what narrative medicine can do.
Amy:                                        Thor, can you tell us a little bit about what prompted you and the others to start this program? Was there something in your own experience or was this just a need that you saw that had to do with veterans?
Thor Ringler:                  Yeah, um, good question. The initial idea came from the folks who hired me and that those were two psychiatrists here at the Madison VA, Dr. Eileen Ahearn and Dr. Dean Krahn and they had written a grant to pilot the project, which was this idea of having writers writing up their stories and putting them in the chart. So I was brought on at that stage of the hiring process where they, where they brought people on for this six month pilot project. I would say that my contributions to the project were giving the stories kind of the form and the shape that they have in the chart. So I'm coming up with the idea of it being a thousand words, it always being told on the veterans voice and it all being reviewed by the vet before it goes in the chart.
Thor Ringler:                  So those are the elements that I introduced to it from my own writing background. Um, and for me it was just critical to have those things be part of the process to make it different from what else was in the record and also make it genuine and something that the veteran had control over. Most notes that are in the chart are not patient authored, all of them aren't. And this is the only one that is. And um, so it's unique in that way, uh, as, as Dr. Nathan already mentioned and you mentioned as well. So for me, I think the thing that really, I mean I'm really drawn to the stories of vets just from my own experience working in a, in a VA counseling center for combat veterans called Vet Centers. And I really grew to really appreciate the struggles that veterans have gone through and also just their stories. And so this is a way to really kind of honor those stories and make them have a real meaning, uh, not only to the vet and their family, but also to the providers who care for them.
Amy:                                        Anybody who's involved in the life story business, you know, we already value people's stories, but this actually sounds like it contributes to the wellbeing, physical wellbeing and the care that's being given to the patients. Susan, can you tell us a little bit about how the program runs in Boston, who's doing the interviewing and how much do the doctors and the nurses actually get involved with the process?
Susan Nathan:               Sure. So in Boston, the majority of the people who do the interviewing and writing are different students and interns and residents and fellows. So all of these different learners who come through VA Boston as part of their educational experience. And they come from a diverse background of health and social professions, from medicine to social work to psychology to pharmacy, to a physician assistant. And so for a large number of these learners, it's just integrated into their experience. So one of the goals of coming here through the VA for your training is to learn about, you know, veterans experience. So how better to learn about a veteran's experience than to talk to a veteran and ask them and listen and hear about their experience in the form of their life story. So most are in training and the hope is that seeing their patient and having this experience at this point early on will sort of impact the way they think about the way they care for people going forward, whether they work in the VA or whether they go out into the community.
Susan Nathan:               And we also have staff members who do it. I do a lot of the stories on my own patients and we have, um, we've had nurses do it and doctors and nurse practitioners and speech pathologists. So a lot of, there are a lot of people who read the stories and then there are some people who want to do more and so there's room for all of us. We have a few volunteers, but just because in VA Boston, we have over 3000 learners per year from all different backgrounds and training group. So this is, this is sort of who we have and so it just seems like an intuitive thing to integrate it into the experience when they're in VA Boston.
Amy:                                        The program is not that old. So have you actually seen a difference in the way that the learners, whether it's interns or nurse practitioners, have you seen any change in their attitude? Does it seem like it's helping them see their patients in a fuller way?
Susan Nathan:               Yeah, absolutely. Some of it is anecdotal. We have some objective evaluation that we've done that it helps with various patient centered care. So the anecdotes, I mean, even just yesterday I talked to one of our medicine residents and she said, when I see the stories, I know I, I don't want to read them during the day because I know they're going to make me cry. So she waits till the end of the day to read the stories on her patients. That in and of itself says, you know, says a lot, um, you know, when is the appropriate time to cry during your work day, but just that in, you know, in such a high stress time that's residency that, that reading a note in a chart from the computer can evoke such a, such a strong response, um, that that's pretty impactful.
Susan Nathan:               And, and as somebody who does spend a lot of time looking at notes and a medical chart and most of them are very dry and consists of a lot of acronyms and numbers and lab values, which is not a very, um, empathy building experience.
Amy:                                        How about for you personally? Has it, has it affected the way that you see patients? I mean, obviously there's been specific cases where it's impacted you a lot, but in general, do you think that you approach your sessions with your patients any differently now?
Susan Nathan:               Oh yeah. I've done a lot of these stories and a lot of the ones that I do are with people, so older adults or people who are approaching the end of life and so at the end when you have this finished product and then I can give it them and they have it for themselves or they give it to their family or the family sends us a letter and says, you know, we read this for the eulogy.
Susan Nathan:               That's very impactful. And that's knowing that this is a concrete thing that at the end of the day, whatever the outcome is with what happens to the person, they'll have this tangible thing that we worked on together. That just reinforces, you know, how important this is. And I think practically speaking, I've only been in the VA now for about three years. My father is a Korean War veteran. Uh, but he, he never went to the VA. But I'm constantly surprised; these stories are always really, really surprising and I think what I love about them is that they just challenge any assumptions that, that we might bring into the situation about what it, what it means to be a Vietnam veteran or what a, what a Korean War veteran looks like or what you might expect. And it's just, it's constantly surprising and I think it, it reminds me to be humble and to check any sort of assumptions that I have about a person or their life or their experiences at the door and just go back directly to the source. And you can always ask if you do it in a curious and humble way.
Amy:                                        That was the word that came to my mind. It must be very humbling because so many of these veterans have, um, I'm not sure if either of you are veterans or so, but I've done a life stories for several veterans and it's incredible the things that they've experienced and so far out of my realm of experience. Um, and what I've found, and I don't know if you guys find this too, but you know, so many of them, especially World War II and even Korean veterans, this is probably their first time talking about it for quite a few of them because it wasn't something that was done for, for decades. People came home from the war and they got on with their lives and they didn't dwell or talk very much about their experiences. So you're giving them, you're giving them a place to do that, which I think is wonderful.
Susan Nathan:               Yeah. That comes up. A lot of people will say, especially when family are around either during the interview or hearing the feedback and you know, the spouse of 60 years, we'll say, I never heard that story. Or the 70 year old child of the 95 year old veteran will say, I didn't hear that story. And what, what the people will say is, well, no one ever asked me. So I, I didn't tell. And there's the asking, which we can do in a way that's different sometimes than family can do.
Amy:                                        Thor, does it work pretty much the same at Madison or even the other VAs because you're a program manager for the whole program, is that right?
Thor Ringler:                  Right. Yeah. So it, it varies from site to site. So susan has a great program at Boston that fits that site tremendously. I think here we, we have some involvement with students but not as formal and informal way as they do at VA Boston. So here most of our interviews are actually done by volunteers, so community volunteers who usually come to us to do a referral from friends or they hear about the program and these are our volunteers are typically folks who have a writing background or a background in healthcare and um, they're just interested in hearing veteran stories in and giving them back that final story that finished product, um, that so meaningful to the vets and, but it's also a very meaningful experience for the volunteers who work here. Yeah. So, so we work off volunteers, other sites do it differently. Um, there's not a prescribed way to do it depending on which, you know, the sort of, the configuration and the resources available at a particular facility.
Thor Ringler:                  It kind of develops organically from that. So some sites are volunteer based and others have staff or a student learners involved. Then what does it actually look like in a really practical sense that person who's doing the interviewing goes in, do they record the interview and then it's transcribed or do they take notes? How does that all work? And then what does the final product look like outside of what's going into the chart? Yeah, so the, um, so we record all the interviews, um, and that's mostly just to help with writing the story up. Most of our volunteers take notes, um, and then work with those to write the stories. Some volunteers work pretty much off the audio recording and others were primarily author notes, so it varies also from the interviewer, sort of what their comfort level is. We get great stories either way that people can choose to do it either way.
Thor Ringler:                  so there's some variety there in terms of how people, you know, what, what sources people work with, but the volunteers are very happy with, uh, with the work that they're doing for a lot of volunteers, especially if you're a writer. There are not many ways to contribute as a volunteer using your skillset. So this, this program is a great way for, for writers out there, for people who have to write for them to volunteer, sort of put their shoulder to the wheel and help out, but also using their specific skills. So it's a great opportunity for them and it's a great opportunity for anybody who's curious about other people's lives.
Amy:                                        I just think it's, like you said, for it's so powerful, not just for the storyteller, but for the person who's on the receiving end of that and it's such a gift. It's a gift that's being given to us as the listener and I think it's a gift being given to them to be listened to because, you know, that's in short supply these days. Having people really listened to you.
Thor Ringler:                  Yeah. And I think especially, um, especially in the context of healthcare and in a hospital setting. I mean, I know it's really, it's interesting. I think that I do think that the fact that we interview people bedside in, in medical units, in a hospital really contributes to kind of a very sort of fascinating place to talk to people. Uh, there's a lot of, you know, emotions I would say under, under the surface there some anxiety about, you know, upcoming procedure, the recovery that you have when you discharged from the hospital. And there's also a lot of boredom. I'm in the hospital too, so people are just sitting waiting for stuff to happen, having stuff happen to them and somebody comes into your room and says, well, I want to hear about you and your life. It's like, wow, okay, I'll do that.
Amy:                                        I think you had said that at your hospital in Madison that you have volunteers go around and ask people if they want to have this done. Is it pretty much every patient that comes in?
Thor Ringler:                  We will interview anybody who's in the hospital who's, you know, in a place where they can be interviewed and we just go from door to door and walk in and tell people about the program and ask them if they're interested. It's kind of magical because you can be outside somebodies door and then 30 seconds, 60 seconds later you're standing by their bed talking to them about their life so that there's a really wonderful, kind of whimsical, magical part of the program where you're just like, wow, here we are. So it's pretty cool.
Amy:                                        And do you, uh, in this can be either Susan or Thor. Either one of you can address this, but do you find that people, since it is kind of an instantaneous thing, it's not like you're, there's a warm up session and then repeat interviews. It sounds like it's all done within one interview. Are people generally trusting enough at the very outset of sitting across from a stranger talking about themselves?
Susan Nathan:               So about half of the people who we offer it to, we'll say, no, thank you off the bat. So already there's that self selecting group who's, who's not going to be able to do this with the stranger. And then I think what, what you said, Amy and also Thor, but just there's something if there's somebody with you and they're sitting there and they're listening and they're quiet and they ask a question or two to get you going rather than saying, so tell me your life story. But once it starts, usually the person who's who's agreed to opt in, I found people are open and sometimes people are more open in that moment than perhaps they had anticipated that they would be. So I think that also emphasizes the importance of reading it back to the veteran and giving them the opportunity to take out more things. And so I've, I've, we certainly have the experience where people sort of want to take out some tidbits that are, that are a little too raw or too personal. Um, but that in that moment when they were in, in that mode of just talking and telling the story that they, it just came out because it's part of the story, but an afterthought. They, they wanted to pull back a little.
Amy:                                        I don't think I've ever had a client who has not said to me, I want to tell you something, but I don't want this to be in the book. I mean it's, it's just sort of a, it's a human. It's a human need. You know, we all want to be known. We want to. We're known by telling our stories, you know, the things about our life, but that doesn't necessarily mean that we want it to be memorialized, are preserved for forever. And that, that actually brings me to the next question, which is do the families of the patients ever get involved in the storytelling?
Thor Ringler:                         So the, I mean I can just give a couple examples. He has a family definitely gets involved in different ways. So sometimes that can be just sort of as, as passive as family members being in the room and just, you know, sitting in on the interview and maybe you know, laughing here and there are chiming in, but we do get interviews were, were family members contribute really significantly to the interview? A lot of times that happens with couples who've been together a long time and I'm actually, we, when that happens with a consent to that person, we actually write them into the interview and they get their own speaking role so that they end up in the story itself.
Amy:                                        The story goes into the charts and then does the patient get a hard copy or how does that work?
Thor Ringler:                         Yeah, they get a hard copy of the printed copy. They actually get as many, um, printed copies as they want so that at, that can vary from one to I think, I think we printed 100 copies of a story for someone that goes with the program. So there's no cost for that. It's just however many copies you want. So yeah.
Susan Nathan:               Yeah. And it's printed on it on a decorative letterhead. So it's a statically a beautiful thing at the end too. It's not just like an ugly print it out, you know, medical chart thing.
Amy:                                        Well that's nice. But I actually, I have found that, you know, people very often I'll get calls from people and I'll ask, well, has anybody done a family story or a family history at all? And I am telling you, there could be some really sorry looking xerox copies of things but still so precious to the families. Um, it's, you know, it doesn't, it's not about the aesthetics, but it's nice that you're making it look nice. I like that. What about the, um, the people who are jewish? So susan, in your case, it's the learners who are coming through through the VA for, I'm sure you've seen lots of learners and volunteers and all sorts of people who are the storytellers. Are they given any kind of training before they do these?
Thor Ringler:                         Yeah, so I think anything is different between Madison, Boston here, we train our volunteers by, they follow us on it, they shadow us on an interview and then we shadow them on an interview. So that's the training. I think a lot of that though is really just for our volunteers because they are not familiar with a medical setting. So a lot of the training is just them to sort of witness, you know, how do I walk about an inpatient unit, how do I do this? Because you know, if you're a student trainee, military is already there. But for our volunteers, some of them have never been in a hospital before. So there's a, there's a sort of a contextual learning of like how do I do this, is this okay, who can I talk to? All those sorts of basic questions
Susan Nathan:               and then as far as on the student side and by the time the learners are in the hospital setting, when we get them, they've, they've come with, you know, built into their training from wherever their home institution is. There's patient interviewing and they're standardized patients so they have a lot of practice with the, the interviewing and you know, how to, how to listen empathetically. So they get a lot of that backdrop already. And so with the materials and the actual story, most of it is giving them guidance around how to ask the questions, what questions to ask and, and what, what the end product should look like. Because this sort of, it's almost, you know, it's almost like writing dialogue for, for our purposes. So that's very different than the typical medical writing that people are used to doing. So sometimes the learners will default back into making it very formal and putting it into the third person. So sometimes that's a tweak we have to do, but as far as um, you know, asking questions and listening, they have that built in.
Amy:                                        And do you give the volunteers or the learners any kind of a question prompts like are there, um, are there things that help them in the interview process to know what to ask or to kind of give them ideas? Okay.
Susan Nathan:               Yes. We have an interview guide. It's very structured, which I think is part of why it is successful and it all these different venues. It's really structured. So there's a question guide. It's suggested questions just where to start. And, but often, and I tell this to the learners, you'll start with the first question or two, um, you know, where'd you grow up, what was it like? And then often, that might be the last question that you ask until the very end. And so we have, I have my own favorite questions that I like to ask that I've highlighted on our question guide, but everyone asks, we all, all the people in Boston, we all have the same guide. It's an interview guide.
Amy:                                        Oh, that's great. So that was for the whole program, everybody that no matter which VA facility you're at, um, they're using net that guide or is that just for Boston?
Susan Nathan:               So I think there are, they're not exactly the same. I dunno Thor on the other sites. It's definitely not exactly the same, but it's a variation on a very, very similar theme and it goes sort of in a chronologic order and then the ending tends to be more of the deeper meaning type questions and lessons learned and things like that.
Amy:                                        Our structure by interviews, usually what I, what I start with is not specifically about the person themselves, but usually you know, a generation or two back, you know. Tell me about your grandparents. Did you have a favorite relative of favorite uncle? Because those are, those are kind of the soft lobs and that gets them warmed up and that builds that trust. And then in like you said, Susan, I mean very often it's, it can be 95 percent just sitting there and listening because one of the memory begets another, begets another and know they just all come up to the surface. Okay. So I'm curious what you said. You have a few favorite questions you can you, can you think of any off the top of your head? A couple of them.
Susan Nathan:               I like to ask people what are they proud of and um, what advice would they pass on to others? I like to ask people what is their legacy and I also like to ask, uh, what would you do differently if you could? Oh, but really I really liked the proud. I like asking people wHat they're proud of or what, what's their greatest accomplishment, and most of the time it's their family. And that's for men and women veterans. Oh yeah. Oh yeah. Yeah.
Amy:                                        And then have you ever been surprised? I mean, are there things that just came out of left field that you did not expect because you've done, you've done quite a few of these yourself, right, where you've sat down and interviewed patients.
Susan Nathan:               I think. I think the things that we're hearing about family that's less surprising. WhaT is surprising when people talk about their families and the family is around and there's so much emotion there and it turns out that when the veteran says I'm most proud of my wife or my daughter, but they've maybe never said that to that person. So that's, that's the surprising moment sometimes and I've been surprised how consistent people are about. I'm stressing the importance of education and a lot of folks were able to go, go to school on the GI Bill and a lot of them found a lot of pride in getting back to school and getting an education
Amy:                                        that change the life's trajectory for an awful lot of people. The GI Bill for education and for buying a house, for the, for getting the loW cost mortgages. So thor, you've written a lot of these yourself too. Is that right? Yeah. So do you have any, uh, any favorite questions or, um, any way of starting the process that you like or that works really well?
Thor Ringler:                  Well, I think, I think kind of similar to you, amy. I, um, I, I start with family and from, you know, where people were born just as a way to work myself, work our, work our way into the interview. Um, and I, I do tend to place a lot of emphasis on that. I think when I talk to people, both the sort of the family of origin but also the family that the veteran may have started and I find that those are really deep connection points for people to talk about the things that matter to them. Um, and so I'll, you know, I'm always dying little family family charts in my notes because it helps me come back later in the interview. Um, I think the, I don't know if I have favorite questions. I would say that the favorite part for me of an interview is when I get to a point where the veteran is thinking about how to say something that they haven't said before. And finding the words for something that's either wonderful or, or even terrible that they want to say, and they're in this place where they just haven't found the words yet. And in those moments when I can keep my mouth shut and not jump In and let them find those words, I find that those are like the hearts of the stories that I write
Amy:                                        and allowing for that silence is such an important thing too. Because generally in regular conversation with people, we don't, we don't let silence happened very often. But, um, I think that's one of the things that newer people in the field, I have to really come to grips with, like becoming comfortable with the silence because like you said, it's, it may be something that they've never thought of and they're formulating for the first time. Um, and They, they just need those moments to, to get the story out. So you are a therapist. Does that? Um. Well, two things I would imagine that makes you really intuitive and good at reading people. But does it ever come into play that people, when they're talking about their past, um, that traumatic things come up, does it ever tip over into being a little bit more like therapy than a storytelling session?
Thor Ringler:                  I mean, I think it, I think people definitely talk about things that are doable. Definitely talk about things that are traumatic and things that are difficult for them to say or, or, or wouldn't say in a normal conversation. I mean, I would say that I don't, my role is really different as a, as a listener to an interviewer than it is as a therapist. And I try to be aware of that as I can. Uh,
Thor Ringler:                  uh, I mean, that's an interesting question. I feel like, you know, as a, as a, as a train, you know, commission your role is as, it's a helping role. It's a role where you're working with people to come up with solutions to things that they're struggling with. Um, you know, and for, for mental health, it's, you know, it's emotional and psychological pain that, that people are in and you're trying to work with them to help that. So as a listener, um, you know, as an interviewer, my role is a little different. My role is purely a purely a listening role in purely a reflecting back roll with the story. So sometimes it's a little hard to not want to jump
Amy:                                        ben and, and, and help and give suggestions. But I try not to do that. I had a colleague once described it because, you know, we all get in the situations where somebody is going to eventually get to a hard story to tell and you know, sometimes there's tears, sometimes they'll shut down and this colleague said our role as the listener to be the steady rock that they can come back to once they've, the crest of the, the emotional wave has abated that we're there to, that, you know, we're sitting across from them waiting for them to, to come back to the story because most of us are not trained therapists and that's not our role. Like you said. Um, when you're, when you're doing the stories, it's not your role even though you are a therapist.
Thor Ringler:                  Right. I love that. I mean, that's a great analogy. I think that's a, and that's I think where you're sort of steady presence in the interview and your silence because silence is sometimes a respectful way to let people get to the, to the words that they want to get to and to just be there as that, as that point to return to. I think that's a great, a great image. So coming back to that idea of emotion and, and there's a lot of emotion plays out in these interviews in a big way. And I, and I do think that, um, I was really struck susan by what you said, that the comment that you got from, from the provider at your facility who said she reads the stories at the end of the day. I think in some ways for providers, the work we do Is really actually very emotional work.
Thor Ringler:                  Um, you know, we're, we're actually involved with people's lives and with their doubts and with their families. And I don't know, sometimes, you know, sometimes in our training where I'm taught to, we're taught not to feel those, cause we, you know, we have a role to play as providers where we're, we have sort of a, you know, a distance that we have to maintain, but while we maintain that distance, the emotions that are stirred up or are definitely there and I think the stories, the stories can be a touchstone for those emotions for people. Um, and so frequently if I get stories from, from volunteers that I've read that I haven't read before, I'll be sitting there
Thor Ringler:                  and all of a sudden I'll be crying. And I'm like, okay, here I am crying, you know. And it feels good to have that feeling and to be reminded of, you know, sort of this emotional undercurrent of connection that we have with all the people who are around us. Um, and, and while we can't be aware of it all the time because I think that would sort of an impact are, um, you know, how, how well we can function, you know, and, and be providers. But we do want to be reminded that that's their right and, and the stories are really powerful way to do that.
Amy:                                        I, I liked the way you put that, the undercurrent of the emotion that connects us, um, because I think that's beautiful and I think this helps us all to grow, you know, it. We're growing more empathetic as we're hearing these stories. But it just widens your horizons. It just, I think it increases our humanity to know each other stories in such an intimate way. Well, I did want to ask if there is an opportunity, if listeners want to volunteer, um, is there an opportunity for that? How, how would they go about doing that and where do they go to connect with you all
Thor Ringler:                  if, if they're in the Boston area, I would connect with susan. Um, and um, so I don't know how you, how you want to do that. I'm outside of Boston. Probably the best thing would be their contact, the myself and then I could let them know if there's a, if there's a site near them where they're doing the program. Right now we're at, we're at 24, 25 VA's and obviously that's a, that's, you know, it's a lot, but it's also just, you know, there's 160 facilities in the country so we're still in the early stages of, of spreading it to all the VA's. So,
Amy:                                        and what is the goal? Is it to have it at all of the VA's?
Thor Ringler:                  That's my goal. Definitely my goal. It might take awhile, but I think, I think we'll get there. I mean I think things are sort of plugging along and with, with, you know, all the exciting stuff that's happening at different sites like Boston and other sites I think. I think we will get there. It might take, you know, some years, but I think we're on our way.
Amy:                                        Well congratulations to both of you for, for getting this up and running and it's, it just sounds like incredible work that you're doing for all parties concerned. Um, and I'm really, really happy I have a fund place in my heart for the VA just because my dad was a patIent there and I have to tell you, it's the only time I ever baked cookies and brought them to the staff. They were just, they were wonderful, they were so wonderful. So yeah, I wish you all the luck and I'll make sure to get your emails and contact information and put them on links in the show notes. So if anybody wants to reach out and maybe become part of the my life, my story program, they can, they can do that wIth your help. So thank you for coming on the show. I really appreciate it and good luck in the future. Thank you. Thank you. This was a lot of great. Okay, take care. Bye.