Subscribe: Apple Podcasts | Google Podcasts | Stitcher | Email | RSS | More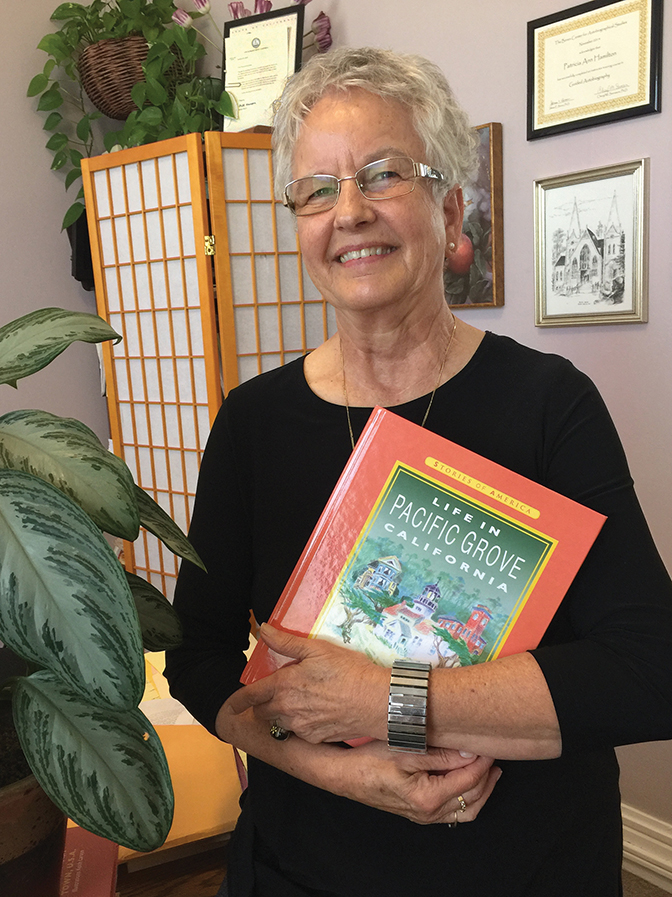 Creating (and selling) a community history
In today's episode, Patricia Hamilton, publisher at Park Place Publications, discusses a project near and dear to her heart: a curated community history with contributions from residents of Pacific Grove, California.
"It's a community of people."
Patricia talked at Rotary Clubs, heritage societies, senior centers, and libraries, putting out the call for submissions to a book that would be about the community, penned by the community members themselves. She received a whopping 400 submissions, all of which became part of her book, Life in Pacific Grove California: Personal Stories by Residents and Visitors to Butterfly Town U.S.A.
Listen as she discusses how the idea originated, her creative tactics in drumming up interest and story submissions, and how she sold out of a 500-print run on launch day. [Hint: Endorsements from a state senator and the town's mayor help!]
Scrivener contest winner announced!
Thanks to all who participated, and congratulations, our winner,
Ranee Boyd Tomlin.
Woohoo!!!
Ranee is located in Littleton, Colorado. Check out her company at https://www.wordsforstories.com/.
Want to use Scrivener for your writing projects? You can find the Mac version here and the Windows version here.
See how I use my favorite writing software in episodes 31: Scrivener for Life Story Writing and 41: Editing Life Stories with Scrivener. For more guidance, listen to my interview with Gwen Hernandez, author of Scrivener for Dummies.
Links & Stuff
You can reach Patricia at publishingbiz@sbcglobal.net, or visit her website at https://lifeinpacificgrove.com/.
Check out her book here: