Subscribe: Apple Podcasts | Android | Email | Google Podcasts | Stitcher | RSS | More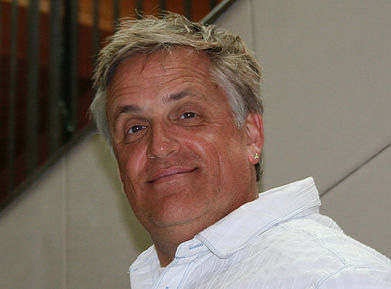 Meet Tim Vandehey, ghostwriter extraordinaire. Over his fifteen year career, he's written 55 books for his client-authors—and a couple of his own. He's hit the New York Times bestseller list, and one of his books recently won a coveted Axiom award. Join us as we discuss how his practices and procedures can improve our own work when writing legacy stories for our clients.
What is ghostwriting? It's a hidden economy, but Tim estimates that 80% of the nonfiction titles you see on bookstore shelves are ghostwritten or co-written. The more famous the person, the more likely their book is ghostwritten (except, of course, if the person is famous because he or she is a writer).
On saying yes to an opportunity, even when you haven't done anything like it before.
Tim went from a career in copywriting to being an author of 55 books and counting. His training in journalism made it a smooth, natural transition, because with ghostwriting, as with journalism, you need to enjoy telling people's stories.
How one referral led to another, including work he did for Mark Victor Hansen, creator of the Chicken Soup for the Soul series.
The difference between personal history and ghostwriting: the readership for personal history projects is family and friends; for ghostwriters, it's the wider public. But we're both trying to write a compelling story in someone else's voice.
A lot of writers have the skill to be a personal historian or a ghostwriter, but they can't set aside their ego. To do either well, you have bring a sense of service to the project, have a higher purpose than getting your name on book (sometimes Tim is credited, sometimes not). You need to suppress your ego and take pleasure in telling other people's stories.
On getting the writer's voice in ghostwritten books (hint: it's tricky!)
The authors think you'll come up with a voice that reflects how the speak or write today. They don't want that, but they don't know it. What Tim tries to do is come up with an idealized version of their voice. To get to know their values and stories, but not to mimic their voice patterns. It's a matter of craft and practice and getting to know the author and why the materials matter to them.
My take on voice in a life story book: I try to write in the voice the storyteller would write in if he or she were a writer.
Tim ghosts nonfiction books only, most of which are used as a medium to teach something. As such, they rely heavily on structure. Just like a class has a syllabus, a book has to have structure.
Tim's ghostwriting process:
Step one: phone conversation with the author to talk through concepts and ideas. Tim is always thinking in terms of story.
Step two: first outline; what's the overall concept of the book? What will be its broad structure? This outline runs 4-5 pages or shorter, with bullet points and descriptions. Naming conventions are addressed. The final preliminary outline serves as a blueprint of how the book should be built. Once the author signs off on it, it's time for the next step.
Step three: Face-to-face meetings with the author. Tim does a LOT of traveling! He conducts several days of recorded interviews one time.
Step four: Working from the transcripts of the recorded interviews, he creates the comprehensive outline. At 30-40 pages (sometimes longer), it lays out the entire book in bullet points and descriptions. After the author approves, it's on to the writing phase.
Step five: Tim writes the book.
It's all about the outline(s)
How this outlining process can be adapted for doing life history projects.
How outlining can help the writer find the scaffolding—the structure—of a book, and how it can take the fear out of a personal historian's first book-length project.
Tim's work on a book with a three-week deadline, and how the outline is keeping him afloat.
The outline for Tim's book Lovability ran 80 pages and was the hardest part of doing the book. After that, the writing was easy.
The text won't always follow the outline, but the outline gets him 90% of the way.
The two-tiered outlining process ups productivity and allows Tim to write fast.
Tim is currently working on four projects: Devon Franklin's response to the Hollywood sexual harassment story; the story of an inventor; a book for a former NFL player; and one for two women running a large branding agency out of New York. All for busy people who don't have a lot of time; they expect him to get it right the first time around, and to keep the interviews streamlined and productive.
Who needs a ghostwriter?
People who feel like they have a story to tell and a reason to tell it, whether it's to build a personal brand or a business, or to serve a personal mission. CEO's, professional athletes, scientists and doctors, religious leaders, celebrities; people who want to position themselves as thought leaders.
Here's a guy at Tim's cowork office that he wants to do a book with, because the man has such an inspirational story.
Tim's other company (because writing six books a year isn't enough!)
Tim also has a book marketing agency called Beastsellers, with partner Naren Aryal (you can hear a podcast interview with Tim and Naran about their book marketing services on The Alden Report).
The two created the agency after Tim grew tired of seeing authors he helped land a publishing deal get lost or taken advantage of when it came to marketing those books.
If you're looking for a primer on how to market your book, pick up a copy of Tim and Naran's book, How to Sell a Crapload of Books.
Since writing it, they've switched gears somewhat, and now advocate kicking off the marketing with an attention bomb. Something big, brash, and provocative that will get the author noticed.

Young Ryan McKenna's unwitting attention bomb: a surprise selfie at the Super Bowl with Justin Timberlake.

Several of Tim's books have been ghosted for DeVon Franklin, including the New York Times bestseller, The Wait.
Authors grossly underestimate how much work it is to market a book and build a platform; learning that may change their mind on what kind of book they will want to write.
Writing a great book isn't enough. Without the marketing, it won't find its audience.
The people you know today are your biggest asset.
The Hollywood Commandments, one week on PW bestseller's list.
Authors have to build a strong brand to be prepared for accidental opportunities, like DeVon Franklin's invitation to appear on Oprah Winfrey's show.
At some point, you as a personal historian will likely be approached by someone wanting to do a book for the wider public.
Writing a book is a dream for so many people, whether it's a family legacy book or a ghostwritten book. A book carries power and prestige. It carries emotional freight, and we bear a huge responsibility in taking on the role of personal historian or ghostwriter. Because every book is personal to the author putting it out into the world. We have to treat it with respect.
The generation of people having legacy books written are open and trusting.
Even when a storyteller orders just a few books, their book is out in the world, free to be read by anyone whose hands it comes into.
Words change the world. Books have power. They can change people's lives.
Ghostwriting is an opaque profession, but here are a couple things you can do if you want to get into it:
1) Call yourself a ghostwriter. Put up a website and have business cards. There's no test or qualifications that officially qualify you as a ghostwriter.
2) Become a really good interviewer. Be productive, and get it right.
3) Develop great phone skills. You're going to be doing interviewing and prospecting on the phone. Become great on the phone—you'll get more work, and you'll get better phone interviews.
Some of Tim's books we discussed:
---
Tim's 2018 Axiom Business Book Award winner:

---
Books with Hollywood producer DeVon Franklin:
---
---
---
For Anthony Sullivan:
---
For Brian DeHaaff:
---
For Rhonda Shear:
---
For Peter Montoya:
---
Watch for Tim's new book with Devon Franklin, The Truth about Men, due out September 2018.
To reach Tim, go to timvandehey.com and beastsellers.com